Two prison officers failed to protect a suicidal inmate who was left on his own, in an unlit cell, with a makeshift noose, a court has been told.
Custodial manager Paul Fairhurst, 64, and senior prison officer, Rachel Jameson, 32, are charged with the gross negligence manslaughter of Anthony Paine, 35, who killed himself at HMP Liverpool on February 19 2018.
On Tuesday, a trial at Liverpool Crown Court was told Mr Paine, who had schizophrenia and a history of self-harm and drug abuse, was put on a "basic regime" in the days before he died because of his use of psychoactive substance spice.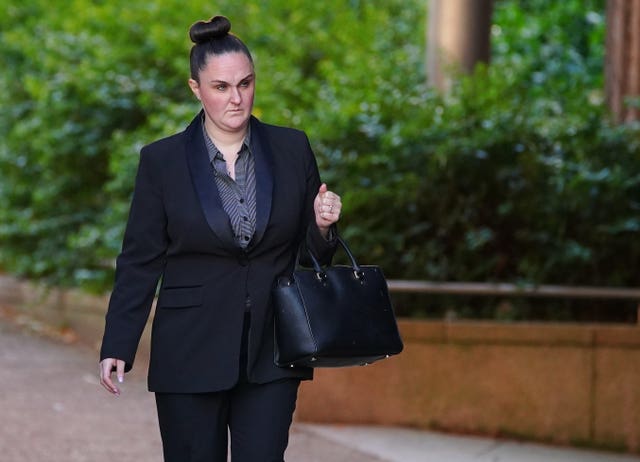 He was moved to a cell that had been painted a dark colour and had a broken window and no electrical light, the jury was told.
Duncan Atkinson KC, prosecuting, said: "The unsatisfactory nature of this cell for a mentally unstable inmate does not appear to have been recognised by either of the defendants."
He said nurse Leanne Shaw described it as the "worst cell she had ever encountered".
In his last days, Mr Paine was not given his medication several times because his cell was too dark for him to be assessed by medical staff, as well as because of his perceived abuse of spice, Mr Atkinson said.
He told the court: "By the time that these defendants had dealings with Mr Paine on February 19, Mr Paine had harmed himself on a number of occasions.
"He had also been difficult at times to manage, had appeared to be abusing spice and to have been, perhaps understandably, unhappy with the cell in which he was, on basic regime, spending the vast majority of his time."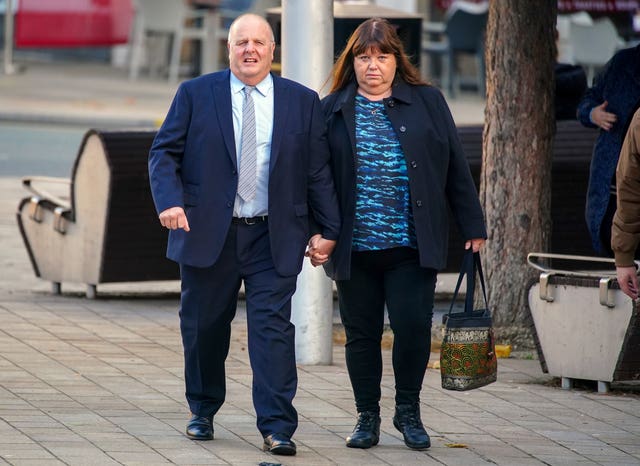 Mr Paine was seen at 1.45pm on the day he died by prison officer Kristopher Mason, who reported he had made a noose, Mr Atkinson said.
Mr Mason said an "emotional" Mr Paine told him he had not had his medication, had no lights in his cell and wanted to see the prison chaplain.
Mr Mason persuaded Mr Paine to take the noose down but it stayed in his cell, the jury was told.
Giving accounts in 2018, Fairhurst and Jameson accepted that Mr Mason, who had been a prison officer for nine months, reported what he had seen to them, the court was told.
Mr Atkinson said: "Mr Mason was not given further instructions by either of them.
"There is no note of any other measure being taken at that stage.
"You may conclude Mr Mason would have been entitled to believe that these more senior and more experienced officers knew more than he did."
Mr Atkinson said the discovery of a noose in Mr Paine's cell was a "critical moment in the chronology".
"Beyond his earlier acts of self-harm, including a number that day, Mr Paine had now deliberately made, and still had, what each defendant understood to be a noose or ligature," he said.
"There was to be a period of time when he would, if no steps were taken, be alone in his dark cell with that ligature."
He said the situation was an "immediate suicidal crisis", according to guidance and training, but Fairhurst and Jameson took no steps.
When Mr Mason returned to Mr Paine's cell at 2.26pm, the prisoner told him he had discarded the noose out of the window, the court was told.
But when he went back just before 3pm he found him hanged in his cell, jurors heard.
Mr Atkinson said the prosecution alleged the defendants grossly breached their duty of care to Mr Paine.
He added: "In the case of each of the defendants, their breach of the duty of care that they owed Mr Paine involved a significant failure on the part of each to take obvious and straightforward steps."
Fairhurst, of Chorley, Lancashire, and Jameson, of Prescot, Merseyside, deny gross negligence manslaughter and an alternative charge of failing to discharge general health and safety duty at work contrary to the Health and Safety at Work Act 1974.
The trial may last until Christmas, the jury was told.