Spanish football federation president Angel Maria Villar has been arrested along with his son and two more executives as part of an anti-corruption probe.
The office of the state prosecutor in charge of anti-corruption said they suspect Villar, who is Fifa's senior vice president and a Uefa vice president, of having arranged matches for Spain's national team that led to business deals that benefited his son.
The state prosecutor and Spanish police said Villar, his son Gorka Villar and two other football officials were detained as raids were carried out at the federation headquarters and other properties.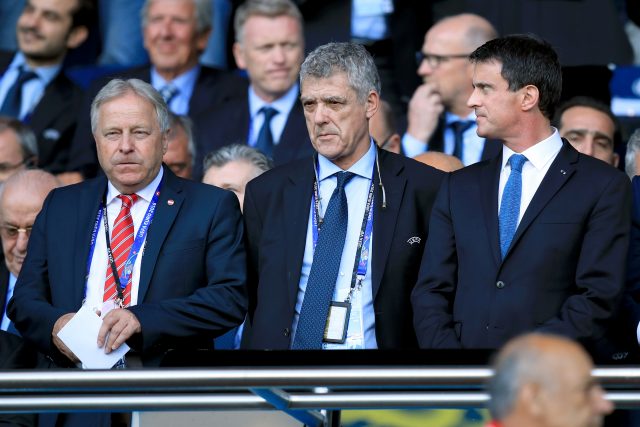 Two uniformed police guarded the entrance to the federation HQ as staff went in and out of the offices near the training grounds for Spain's national teams in Las Rozas, outside Madrid.
The other two men who were arrested were Juan Padron, the federation's vice president of economic affairs who is also the president of the regional federation for Tenerife, and the secretary of the Tenerife federation.
The four men were arrested on charges of improper management, misappropriation of funds, corruption and falsifying documents as part of a probe into the finances of the federations.
Fifa said in a statement: "As the matter seems to be linked to internal affairs of the Spanish Football Association, for the time being we kindly refer you to them for further details."